The existing infrastructure of Széchenyi István University at ZalaZONE is to be expanded with a new incubation building, as well as with tools and equipment supporting automotive research, further strengthening the presence of the institution in Zalaegerszeg. Construction will start in September.
The aim of Széchenyi István University is to create an internationally high-quality environment for education and research, contributing to the expansion of the region's competitiveness. This is also the purpose of the 4 billion forints of EU funding that the institution will use to develop its existing infrastructure in the ZalaZONE Research and Technology Centre. Dr András Háry, Managing Director of ZalaZONE Science Park Ltd. and head of the research group of the Automotive Industry Research Centre at Széchenyi University, said the preparation of the investment and the site transfers have been completed, so construction can start in September. "As part of the project, an incubation building will be built next to the test track. This will house a start-up centre, opening up space for start-up businesses, innovative business ideas and collaboration between students and companies."
The facility will also include a model workshop to strengthen students' practical skills and to practice various processes in a business-like environment," said Dr Háry. He added that an accommodation unit   would also be built to facilitate the stay of non-local students and researchers at ZalaZONE.
Construction is expected to be completed next spring. The EU funding will not only be used to complete the two buildings, but also to purchase tools and equipment to support research on autonomous vehicles and mobility systems and other automotive areas, and to expand human resources by the end of 2022.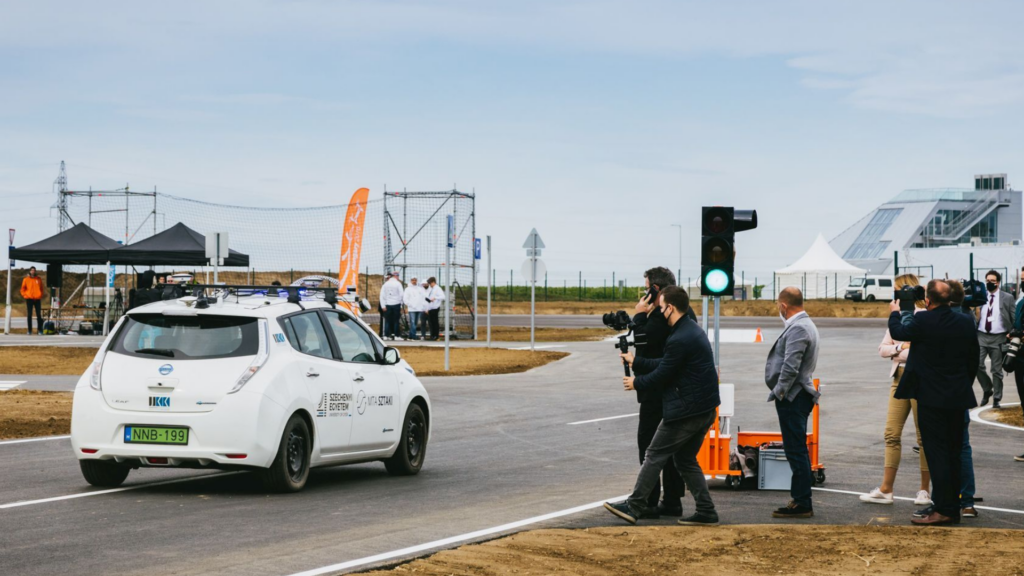 Dr Háry stressed that the project will further strengthen the presence of Széchenyi István University in Zalaegerszeg, which currently uses a workshop building next to ZalaZONE, with the construction of its new 800 square metre research building having started last year. The latter will be completed soon. Around ten people are already working in the Zalaegerszeg-based automotive research group of the institution, while almost half of the almost one hundred trainees working in the ZalaZONE research centre are from Széchenyi.
Research and development activities in Zalaegerszeg are helped by the fact that the University's departments and researchers have access to one of Europe's most modern test tracks for a very significant number of hours.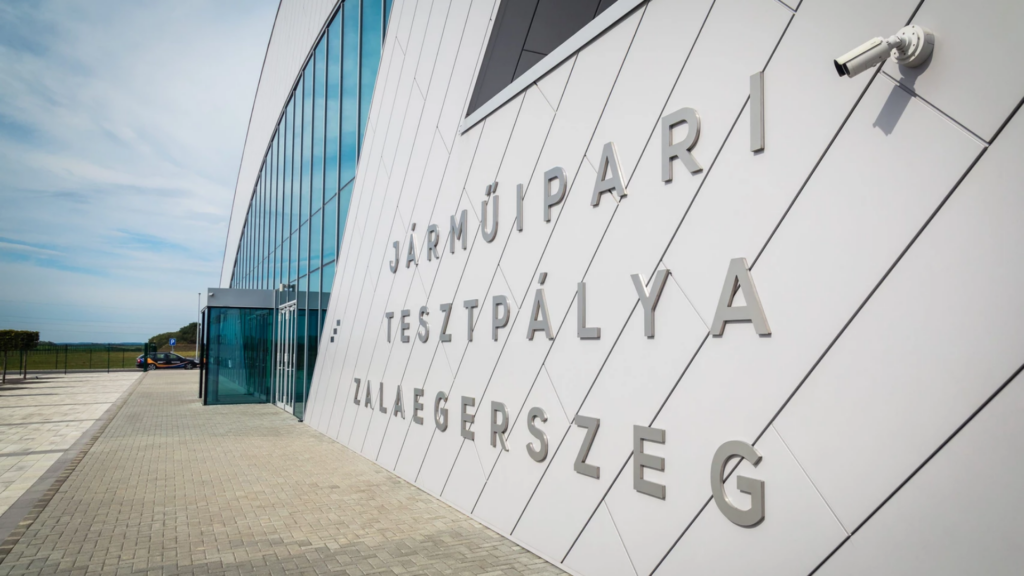 "The development of Zalaegerszeg is of great importance for Széchenyi István University. Thanks to the change of model, our institution will have much more scope than before to take advantage of innovation, business and entrepreneurship opportunities. This approach and culture can be acquired by our students, teachers and researchers with the most modern technology and in a contemporary environment through the ZalaZONE investments ", said Dr Bálint Filep, President of Széchenyi István University.
"ZalaZONE is attracting more and more investment, which is not only boosting industry, but also training. Its impact can be felt at all levels, from vocational training institutions to university education. For Zalaegerszeg, the cooperation with the University of Győr means that the city will play a very important role in economic development, and in research and innovation in the years to come", said Zoltán Balaicz, Mayor of Zalaegerszeg.
Source: https://admissions.sze.hu/admissions-news/sze-continues-to-expand-its-zalazone-development-base