Széchenyi István University's Formula Student teams have leveled up, the Arrabona Racing Team (ART) have built the SZEngine powered ART_09 motor which placed on the champion's podium three times during recent competitions. The members of both teams have set a goal to win, but it will not be easy to repeat last year's results. Thanks to the technical upgrades and engineering development, the vehicle's performance improved significantly while concurrently they made a huge step forward in the reliability classification field.
This year the combined team celebrates its 10th birthday and also their 10th car. The teams only needed a decade to be able to compete against the best of the best in Europe.
After the past sensational year two question popped up in the minds of each team member: can they out best themselves and can they repeat or even beat the same results? With the car and the team members changing every year, a win is not always certain or guarrenteed. Their intention all along has been to keep the bar high and win again, which was exactly what happened during the design freeze section of the competion in February this year. This year, the twos team in order to complete significant engineering upgrades have built the ART_X car and the SZEngine-23 motor, which they revealed to the public at their combined unveiling event.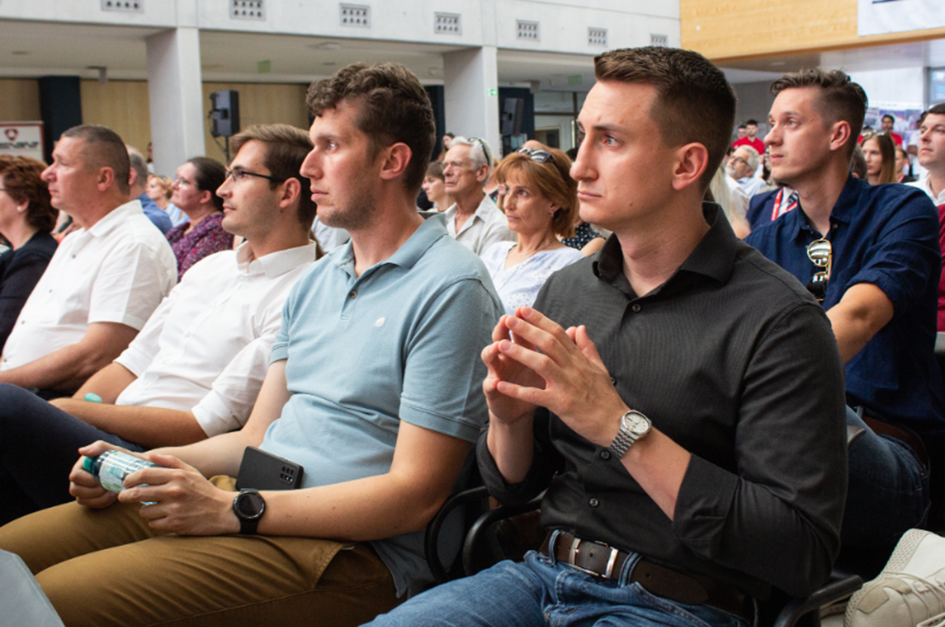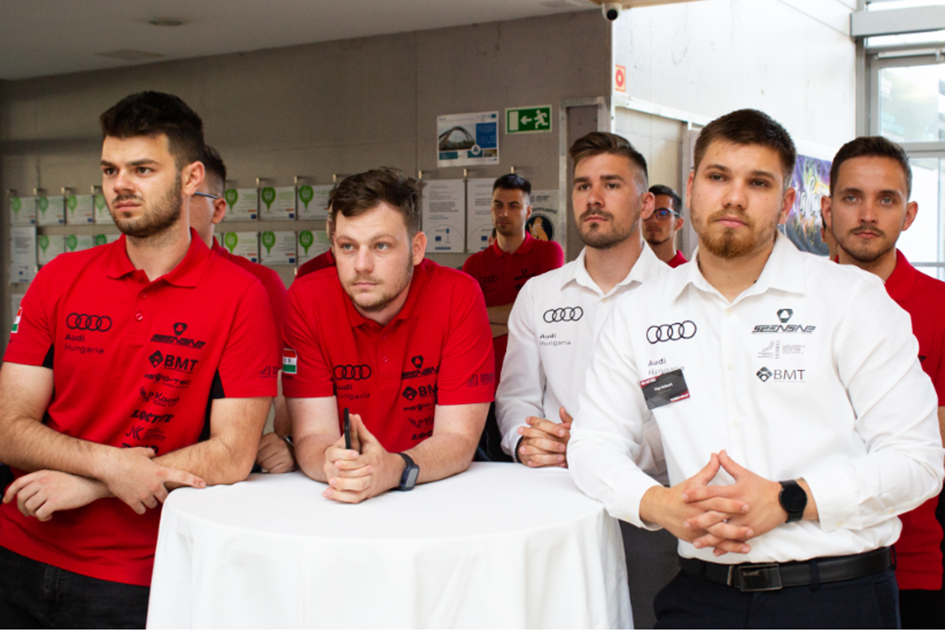 Jackie Stewart, the Formula 1's significant icon said this in one of his interviews: "For somebody to win a race its not enough to be fast. The important thing is that the other participants only belief has to be that they can only reach second place." "The ART and SZEngine teams have reached this level, when the car arrives to the race track, others come closer to view it and to check it out because they know a team with a big chance to win has arrived. At this level you will not look at other teams, but instead other teams will look at you"
explained Dr. Hanula Barna, Széchenyi István University's Department of Vehicle Technology's docent.
Dr. Feszty Dániel, Audi Hungaria manager and also Széchenyi István University's Vehicle Development faculty leader communicated that Audi Hungaria has actively supported both racing teams from their start. Dr. Feszty Dániel went on further to say, "we maintain three connection lines with the Formula Student movement and the main one is the common passion for motorsport. Audi is participating in several different motorsport series for a long time now and from 2026 they will also start to participate in Formula 1 with their own team. Its in this new Audi Formula 1 team where one member of the SZEngine's team is set to join as an engine developer".
20% of the Audi Hungaria vehicle development engineering department consist of former members of the ART and SZEngine teams, a result in itself that concludes the Széchenyi István University's vehicle engineering program is a success, a win in the palm of the hands of each graduating student, both fact proclaimed boldly by Dr Feszty.